Belleville Downtown DocFest is a community oriented documentary film festival that seeks to promote awareness of cultural, economic and environmental consequences and to encourage civic participation resulting in positive change.
Our 12th Annual Festival included more than 50 outstanding documentary films and marked the return of our live and in-person, Annual Gala Music Doc & Music Performance, at the historic Empire Theatre in downtown Belleville.
Belleville Downtown DocFest is all about celebrating film, music, art and culture – it's all about our resilient community too. We presented a hybrid festival this year and we were so happy to reconnect with many of you in-person for DocFest 2023.
Can't wait to see you all again next year!
We'll present 50+ outstanding documentaries, including the Gala Film and Music performance, and Q&As with renowned filmmakers as part of our 2023 Festival. Stay tuned for email updates and notices about the films, awards, and DocFest news as we prepare to see you all next year.
2023 DocFest Trailer & Film Program
Check out Trailer for the 2023 festival and view the Films section for more info about each documentary as we presented as part of the 12th annual festival
You also can browse the archives for previous years programs all the way back to 2014!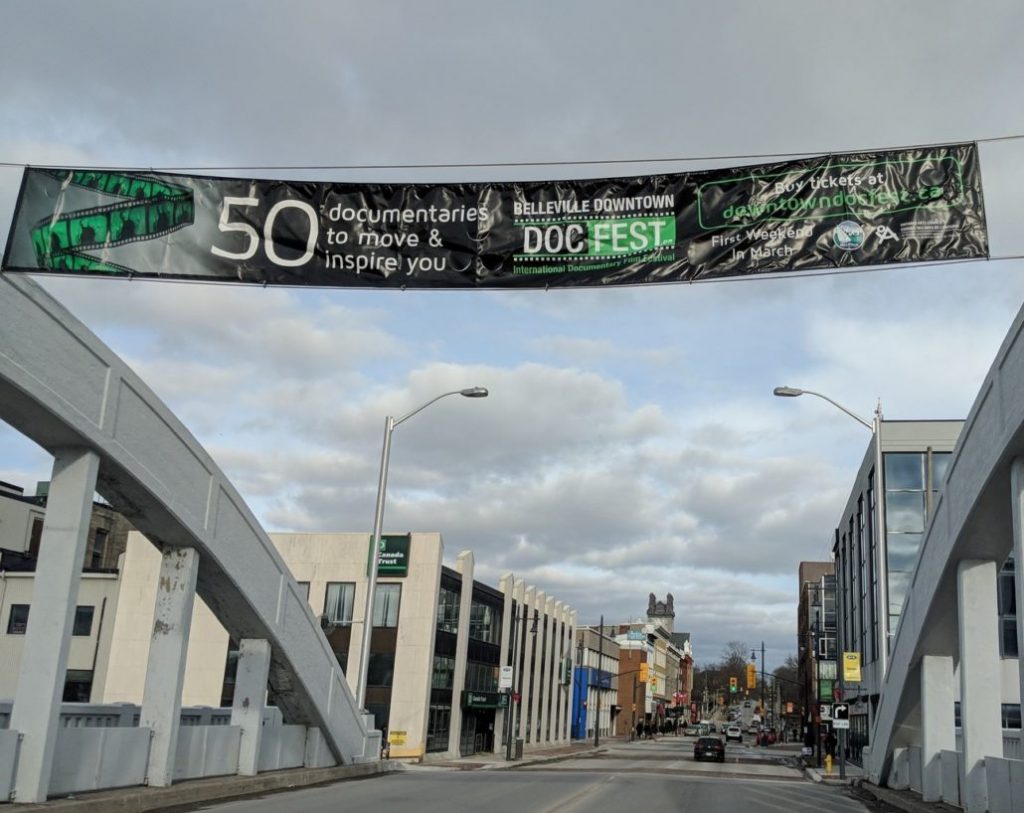 Subscribe to receive the latest news and announcements in your inbox.
News & Updates
That's a wrap for Belleville Downtown DocFest 2023 edition. Festival Board Chair Holly Dewar, Bay ...
Read More
Are you traveling to attend DocFest 2023? If you're joining us from out of town ...
Read More