Belleville Downtown DocFest is a community oriented documentary film festival that seeks to promote awareness of cultural, economic and environmental consequences and to encourage civic participation resulting in positive change.
50 Films. Gala Music Doc & Live Music. Filmmaker Q&A's. 10 Days from March 4-13, 2022
The 11th Annual Belleville Downtown DocFest is all about celebrating film, music, art and our resilient community.
We'll stream 50 outstanding documentaries, including the Gala Film and Music performance, and Q&As with renowned filmmakers.
You can choose to attend online only or to come out to the in-theatre Gala and then catch the DocFest films virtually as part of your own "at home" film fest.
Belleville Downtown DocFest's 11th Annual, 2022 Gala Event
Join us for the 2022 Gala at Belleville's historic Empire Theatre.
We're planning a knock-out Gala evening, pairing a fabulous music doc with a rocking live music performance. The Gala film and recording of the live performance will be available for viewing for three days during the week of the festival.
DocFest's 11th Annual with 10 Knock-out Days of Film!
The 2022 Downtown Docfest film catalog is being updated with new films being announced as we get closer to the upcoming Festival. Stay tuned for updates.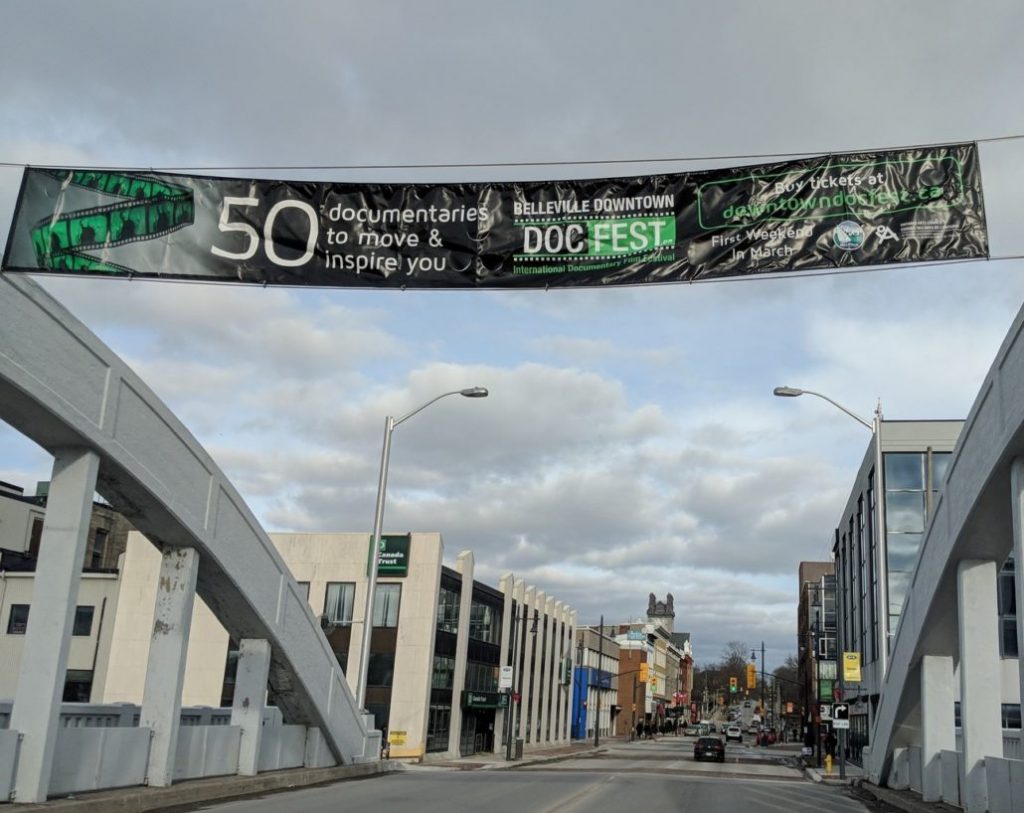 Subscribe to receive the latest news and announcements in your inbox.
News & Updates
Three new films and three great sponsors for the 2022 Festival. Thank you to our ...
Read More
Announcing three new Films for the 2022 Festival. Great sponsors bring great films. We're happy ...
Read More