Belleville Downtown DocFest is a community oriented documentary film festival that seeks to promote awareness of cultural, economic and environmental consequences and to encourage civic participation resulting in positive change.
We presented more than 50 films, our 11th Annual Gala Music Doc & Music Performance and Filmmaker Q&A's during the 2022 Festival.
Belleville Downtown DocFest is all about celebrating film, music, art and culture – it's all about our resilient community too. We presented a completely online festival in 2021 and 2022, we're looking forward to seeing as many of you as we can in person for the 2023, 12th Annual Festival.
Thank you to our festival sponsors, our audience of documentary film lovers, all the filmmakers and the local Belleville and Bay of Quinte region community that came together once again to support and enjoy the 11th Annual Downtown DocFest.
We'll present 50+ outstanding documentaries, including the Gala Film and Music performance, and Q&As with renowned filmmakers as part of our 2023 Festival. Stay tuned for email updates and notices about the films, awards, and DocFest news as we prepare to see you all next year.
Check out the 2022 Festival Trailer and the 2022 DocFest Film Catalog.
Browse the archives for previous years film catalogs back to 2014!
The Downtown DocFest film catalog for 2023's 12th Annual Festival is being developed now! You can browse films as they are added to the list for 2023 on the Films page.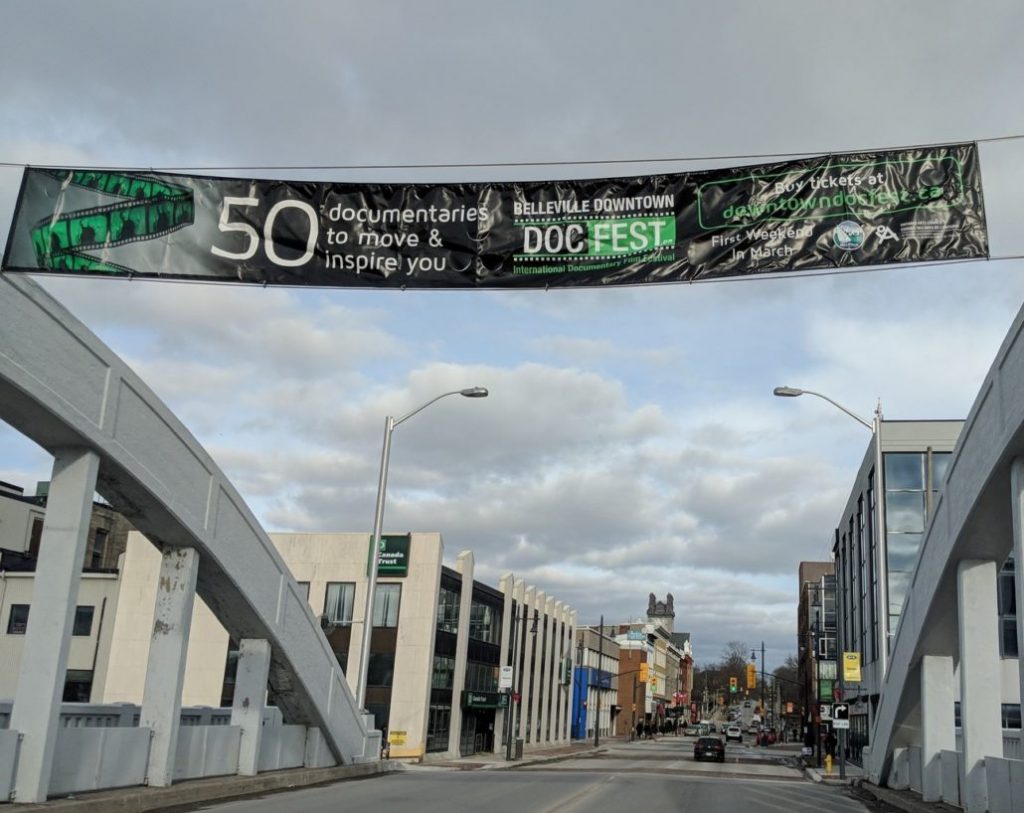 Subscribe to receive the latest news and announcements in your inbox.
News & Updates
DocFest's 12th Season is shaping up with a great selection of films. STAY TUNED! DocFest ...
Read More
Ahead of its twelfth season, Belleville Downtown DocFest announces a new Festival Coordinator to lead ...
Read More