Belleville Downtown DocFest Local Filmmaker Awards Program
The 2022 11th Annual film festival included a selection of five films created by local filmmakers. These films are chosen to spotlight their work and to turn the camera lens on all that our area has to offer.
The Quinte region is home to some amazing talent and incredible stories and DocFest is incredibly proud to be able to give these artists the platform they need and deserve to have their work seen.
DocFest compensates local filmmakers in accordance with the Independent Media Arts Alliance fee schedule.
The DocFest Award winners for Best Local Feature Documentary and Best Short Documentary are presented below.
Special thanks to Peter Paylor, local artist and designer of the winner's trophy.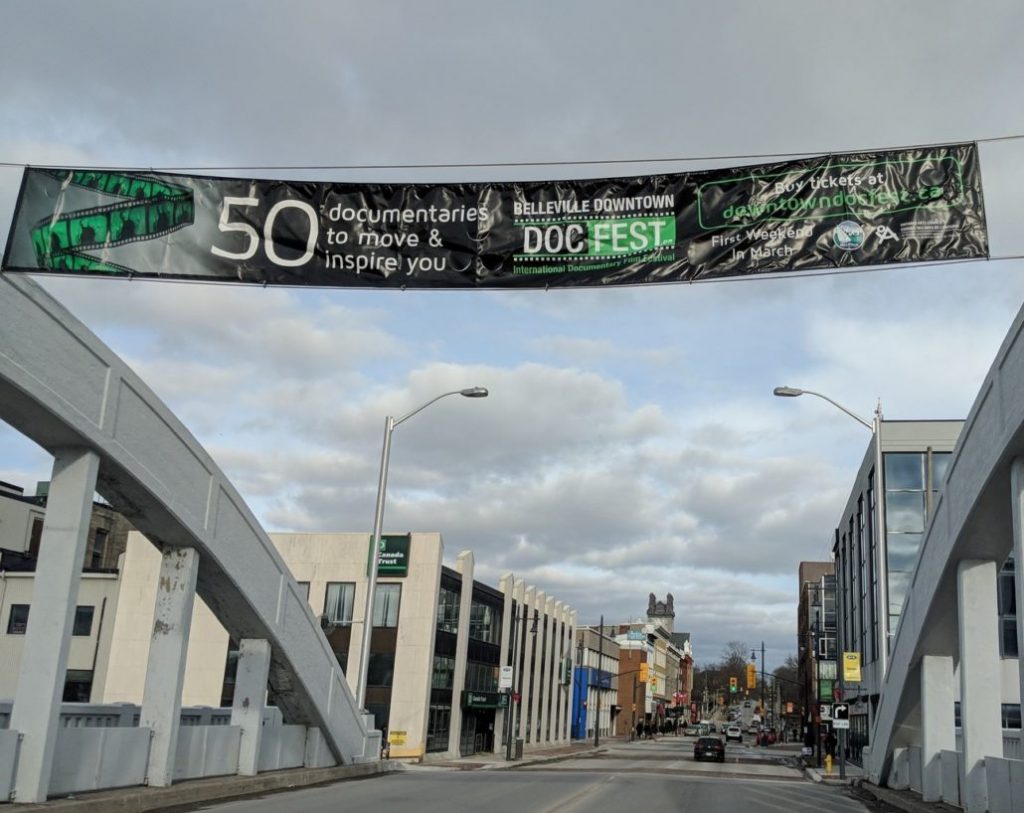 Subscribe to receive the latest news and announcements in your inbox.
2022
Audience Choice Award for Best Local Film, and the Audience Choice Award for Best Canadian Film
Amy Chyan
Threads of Love
2020
Best Local Documentary Award Winners
Shelby Lisk
Manasie Akpaliapik: An Inuit Carver Story
Tess Girard
A Place To Call Home
2019
Best Local Documentary Award Winners
Yoshi Aoki
As Long As They'll Listen
Sean Scally
Playing With Fire
2018
Best Local Feature Documentary Award Winner
Tess Girard
As The Crow Flies
Best Local Short Documentary Winners
Angela Bell and Aaron Bell Downforce, Street Luger
2017
1st Prize
Sean Scally
Heritage Cramahe Moment: Charles Smith Rutherford VC
2nd Prize
Adam Gray
Ty Conn: My Brother the Outlaw
3rd Prize
Doug Knutson
Hollywood of the North
2016
1st Prize
Loyalist Foursquared
2nd Prize
Ben Quaiff
Move for Inclusion
3rd Prize
James A. Smith and Laura J.Forth
Lest We Forget
2015
1st Prize
Lenny Epstein
Til the Cows Come Home
2nd Prize
Aaron Bell
Crawford: Family of Champions
3rd Prize
Joel George
Vivacious
2014
1st Prize
Adam Gray and Andrew Gray
Fly Colt Fly