Theatres and screening rooms in the heart of downtown Belleville.
The Empire Theatre
321 Front Street
Belleville, ON
613-969-0099
Belleville Public Library
3rd Floor, 254 Pinnacle Street
Belleville, ON
613-968-6731
Pinnacle Playhouse
256 Pinnacle Street
Belleville, ON
613-967-1442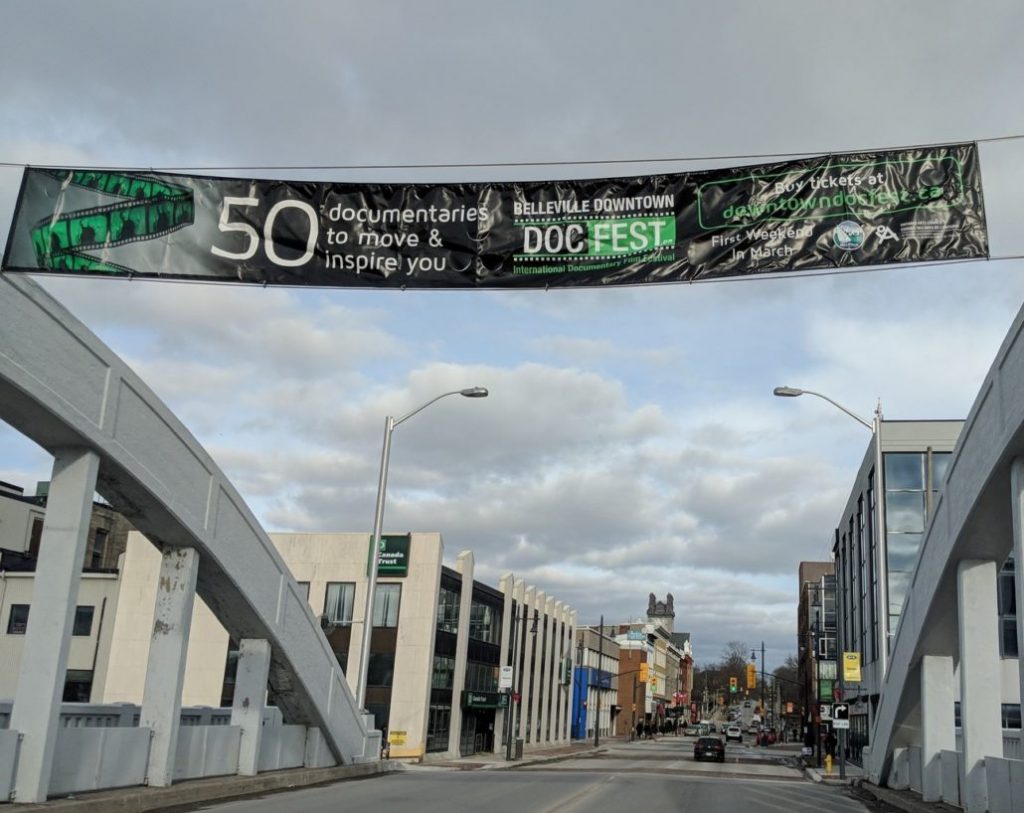 Subscribe to receive the latest news and announcements in your inbox.
As a result of the COVID-19 pandemic. 2021 and 2022 Festival planning is based on requirements to follow public health guidelines. Contingency plans are in place to expand or limit in-person screenings and presentations, as these guidelines change.
Parking
Please see below for a map of parking locations within walking distance of the Festival venues.