That's a wrap for Belleville Downtown DocFest 2023 edition.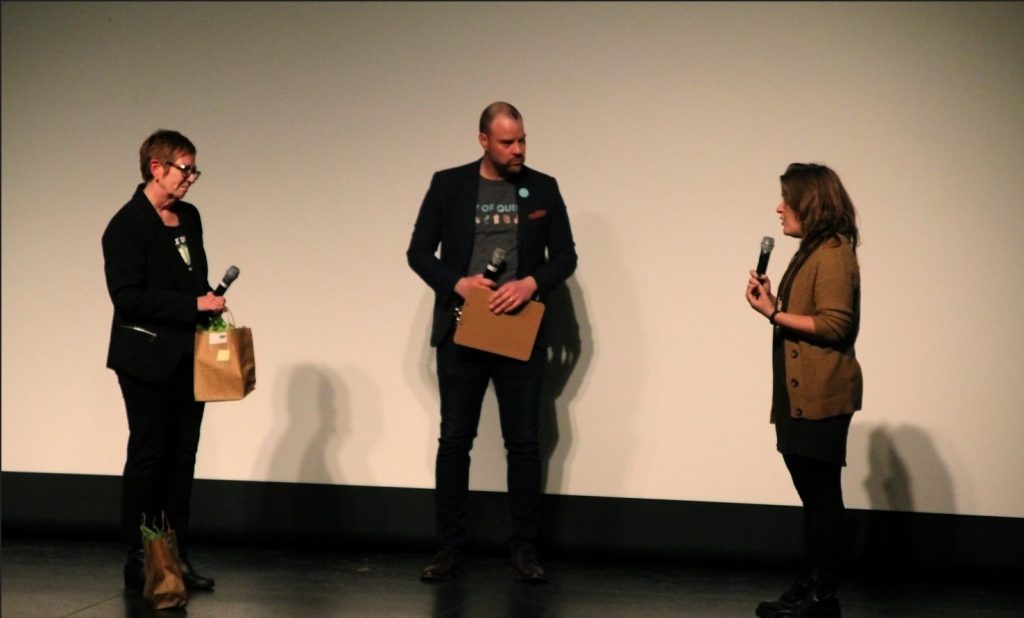 Festival Board Chair Holly Dewar, Bay of Quinte Regional Marketing Board Executive Director Dug Stevenson, and Best Local Short Film winner Tess Girard, for Shelter.
The in-person and virtual festival for Belleville Downtown DodFest is now at an end. We would like to congratulate Tess Girard and Victor Cooper for winning the Bay of Quinte Regional Marketing Board Local Filmmaker Spotlight awards.
We would also like to send out a huge round of applause to all of the incredible filmmakers whose films were shown throughout our festival, and especially to all of the filmmakers who came to Belleville for in-person Q&As. You helped to make our in-person weekend really special.
We would also like to say a HUGE thank you to our festival sponsors, venues, volunteers, and the whole DocFest committee. Without you, we wouldn't have been able to make DocFest 2023 happen!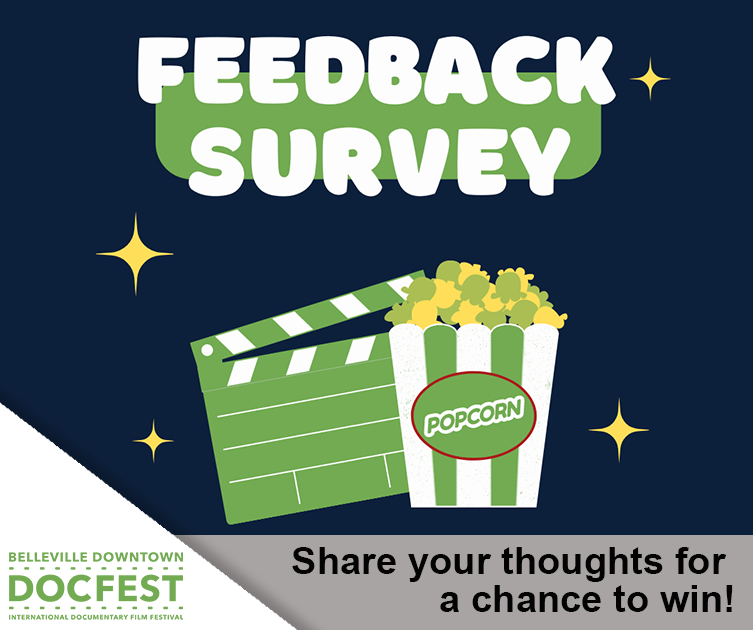 Did you attend an in-person event for DocFest 2023? Did you watch films in our virtual festival? Were you not able to participate in our festival this year for a variety of reasons? We want to hear from you!

Complete our feedback survey by April 15, 2023. Elect to provide your name and email address for a chance to win a pair of passes to DocFest 2024! Participate in the survey here.
Get the latest festival news here, and don't forget to subscribe for email updates.