Ticket and Pass sales are now closed for the 2022 Belleville Downtown DocFest.
DocFest 2022 Film Festival Passes are now closed.
We presented 50+ Films. Gala Music Doc & Music Performance. Filmmaker Q&A's. Ten Days of Docs – March 4-13, 2022
We'll present more than 50 outstanding documentaries next year too. With plans for our Annual Gala Film and Music performance, Q&As with renowned filmmakers and a complete festival experience we hope to see you all again during the 12th Annual 2023 Festival next year.
Stay tuned for email updates and notices about the films, awards, and DocFest news as we prepare to see you all next year.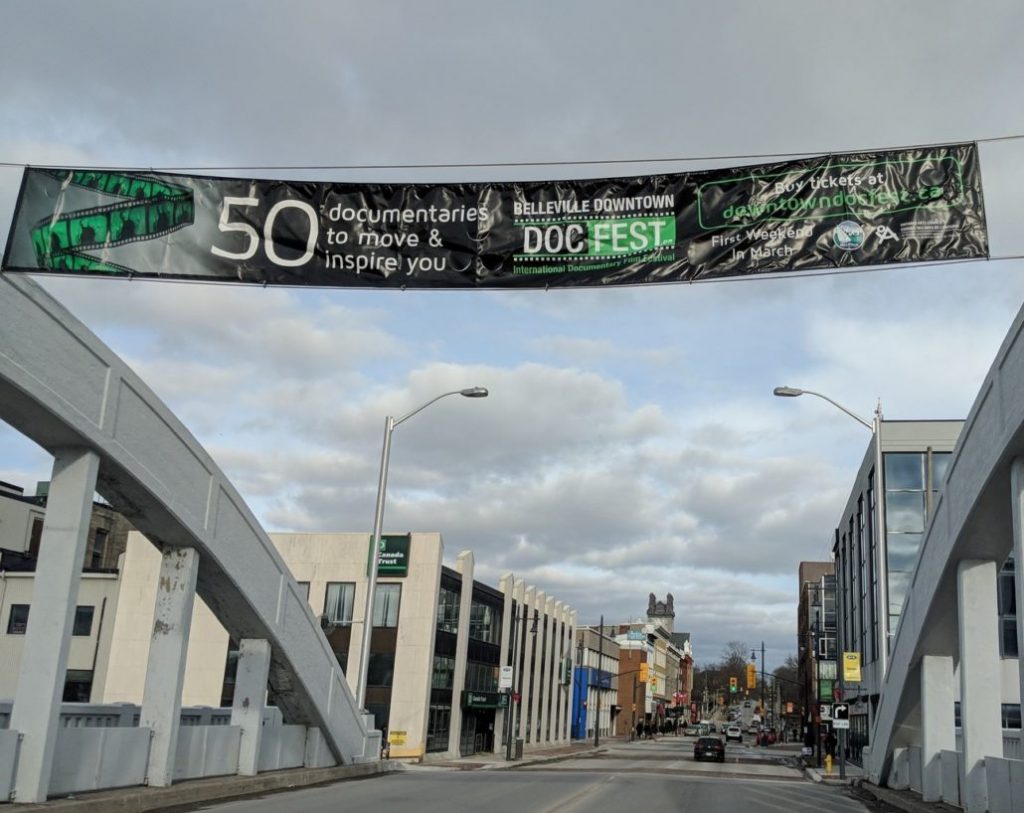 Subscribe to receive the latest news and announcements in your inbox.
FREQUENTLY ASKED QUESTIONS (FAQ) And AUDIENCE SUPPORT
During the Festival you'll have access to full 24/7 audience help and support directly from the screening page.
You'll be able to watch on a variety of platforms and devices including Roku, Amazon Firestick, Android TV and Apple TV.
For complete details and frequently asked questions about the technology requirements of this year's festival, please see the FAQ page here.
How will it work?
Make sure you are subscribed to receive updates. about new films and special programming features for the 2023 Festival.
Once all the films are announced you will be able to reserve films you would like to see. We will let all pass-holders know when pre-registration opens. We have unlimited "virtual seats" for each of our films, so you do not need to make reservations.
However, if you want to receive a reminder when a film is available reserving is a great way to make sure you don't miss any of your must-sees.
All screenings will be available for a 3-day window and you'll have 24 hours to watch a film once you've started viewing it.
STAY TUNED…