The 12th Annual Belleville Downtown DocFest has concluded. See you next year!
The 12th Annual DocFest 2023 Film Festival has concluded.
Thank you for your generous support and ongoing commitment to supporting Documentary Films and Filmmakers.
We presented 50+ Films, our Gala Music Doc & Music Performance and Filmmaker Q&A's. Ten Days of Docs – March 3-12, 2023
The 12th Annual Belleville Downtown DocFest combined in-theatre film screenings at three venues, our live gala film and concert presentation at the Empire Theatre in Downtown Belleville along with our complete Virtual Festival to allow anyone, anywhere in Ontario, to enjoy our unique film festival experience.
Please subscribe for email announcements to receive updates for the 2024 Festival.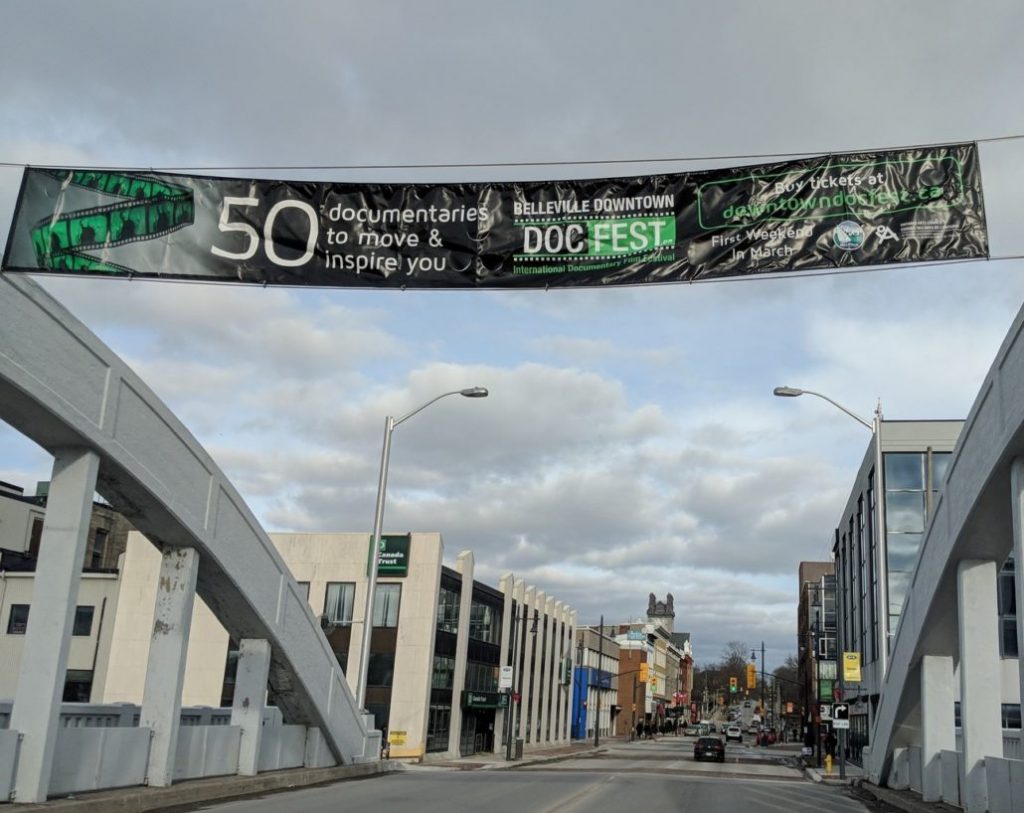 Subscribe to receive the latest news and announcements in your inbox.
FREQUENTLY ASKED QUESTIONS (FAQ) And AUDIENCE SUPPORT
All Virtual Passes or Virtual Tickets provide access to selected films for on-line viewing within Ontario only. Once films become available during the Festival, viewers will have 3-days to unlock them and 24 hours to finish watching them.
During the Festival you'll have access to full 24/7 audience help and support directly from the screening page.
You'll be able to watch on a variety of platforms and devices including Roku, Amazon Firestick, Android and Apple TV.
For complete details and frequently asked questions about the technology requirements of this year's festival, please see the FAQ page here.
How DOES THe Virtual Festival work?
Once all the films are announced you will be able to reserve films you would like to see. We'll publish the Schedule, the Virtual Film Guide and Trailers for all the films.
All films will be available for 3-day (72 hour) "watch-windows" and you'll have 24 hours to watch a film once you've unlocked it to begin viewing. You can only unlock films that are available during a "watch-window".
Film watch windows will begin on Sunday March 5th at 7:00pm. The final group of films will be made available to unlock on Friday March 10th at 7:00pm.
We've found that reserving your films is a great way to make sure you don't miss any of your must-sees. We will let all pass-holders know when they can begin reserving films.
We have unlimited "virtual seats" for each of our films, so you do not need to make reservations in order to use your passes or tickets.
Make sure you are subscribed to receive updates. about new films and special programming features for the 2023 Festival.
STAY TUNED…