Belleville Downtown DocFest Annual General Meeting held virtually on Zoom on Oct. 25th
Festival Chair, Holly Dewar, detailed our 2021 successes and challenges. Our first ever virtual film fest was very well received and our audience attendance almost tripled. We screened 58 docs, about half were Canadian films. Holly expressed DocFest's deep gratitude for the tremendous support of our community and partners and also for the support of the Canada Council for the Arts, Ontario Arts Council, Canadian Heritage and the City of Belleville.
Esthel Issa, our Treasurer, reviewed our 2021 budget and the 2022 budget was approved. Esthel is stepping down from DocFest after many years of service. We wish her all the best going forward and thank her for her significant contribution and dedication. Jane Van Manen, was elected as the new Treasurer.

We also confirmed Adam Gray, our former Program Coordinator, as a new Board member and are delighted to have him continue with DocFest in this new role. Adam is a local filmmaker and the new Empire Theatre Manager.
We are very excited that our plans for the 11th Annual Belleville Downtown DocFest are underway and we can't wait until March 4-13, 2022 to celebrate another DocFest Week with all of you.
Sign up for DocFest's e-Newsletter or follow us on social media for the latest news.
News & Updates
That's a wrap for Belleville Downtown DocFest 2023 edition. Festival Board Chair Holly Dewar, Bay ...
Read More
Are you traveling to attend DocFest 2023? If you're joining us from out of town ...
Read More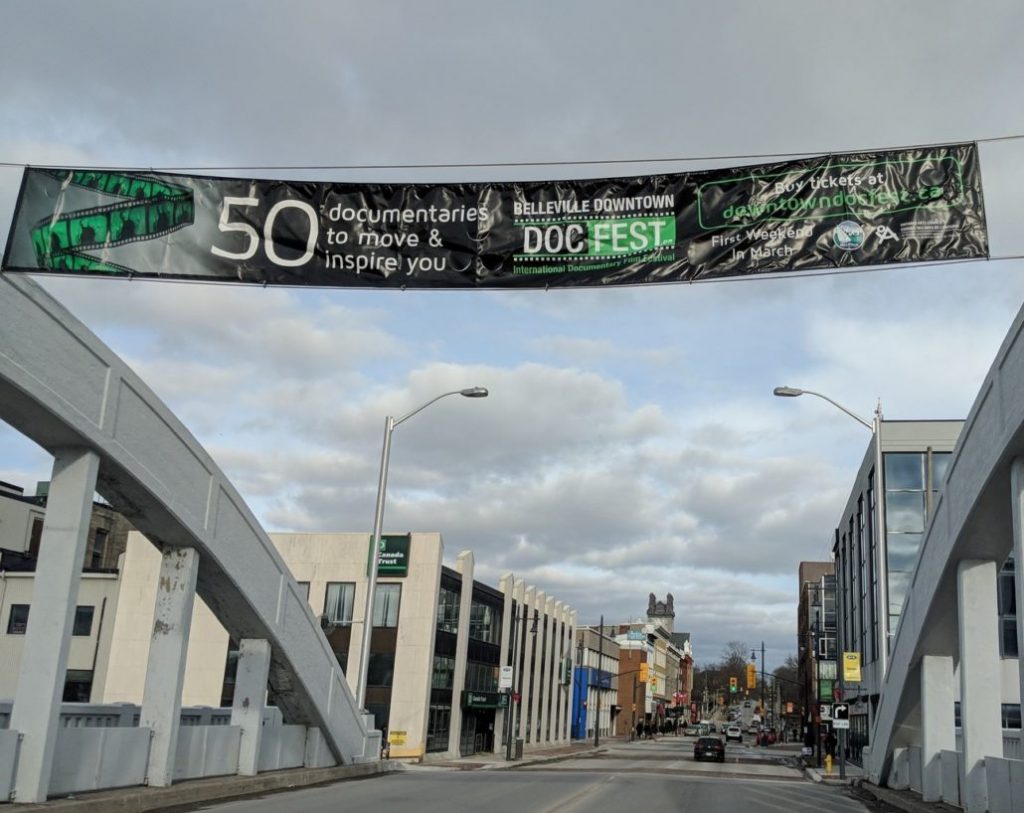 Subscribe to receive the latest news and announcements in your inbox.