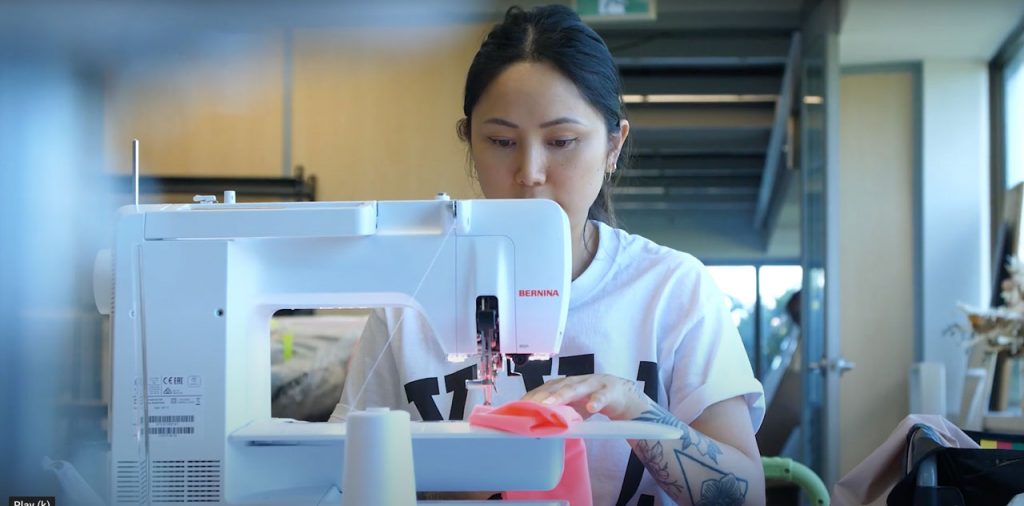 A Tik Tok video with more than 2 million views exploded the handmade scrunchie business of Belleville, Ontario based XXL & CO during the pandemic. This short film takes us right inside the fabric of this vibrant, contemporary local business, as it happens.
Started by mural artist Tina Nguyen in her 400 sq. ft. Toronto condo, the family business highlights acts of service, the love language of her East Asian parents. After dropping out of art school, Tina and XXL & CO beat the odds and continue to grow with lofty goals.
Awards
Belleville Downtown DocFest 2022, Audience Choice Award for Best Local Film, and the Audience Choice Award for Best Canadian Film
Festival Note
This film had its global premier at the 11th Annual Docfest in 2022, the film won both Audience Choice Awards at the Festival in the same year.
Director
Amy Chyan
Languages
English, Vietnamese
(English subtitles)
Film Details
2022, 17 min
Canada