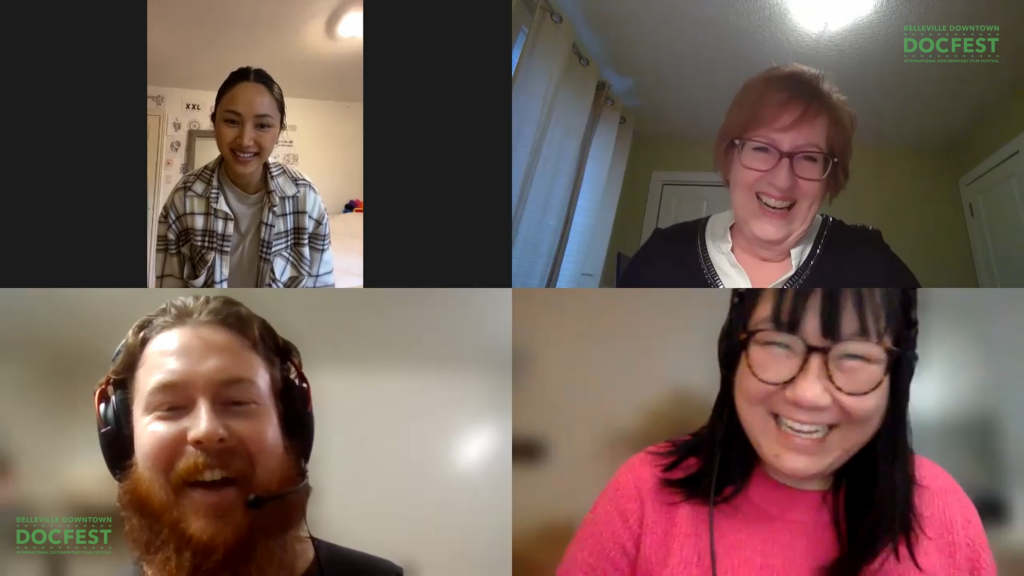 Wednesday March 23th – Threads of Love 2022 Audience Choice Awards Presentation
Congratulations again to Threads of Love on winning both the Belleville Downtown DocFest 2022, Audience Choice Award for Best Local Film, and the Audience Choice Award for Best Canadian Film. We are thrilled to have named this fantastic film that premiered at DocFest's 11th Annual as our dual award winner!
Watch the 2022 Audience Choice Local Documentary Awards feature interview and the presentation with the film's director Amy Chyan, and the subject of the film Tina Nguyen of Belleville based business XXL&CO.
Once again – we're gratified by the support the festival receives from the community, especially during these difficult times. You make DocFest possible and we would love to hear your feedback on our 11th Annual Festival. Please share your thoughts with us using the form here.
Sign up for news and follow us @DowntownDocFest (new window) on Facebook for additional updates and announcements.