Student Documentary Screenings 2023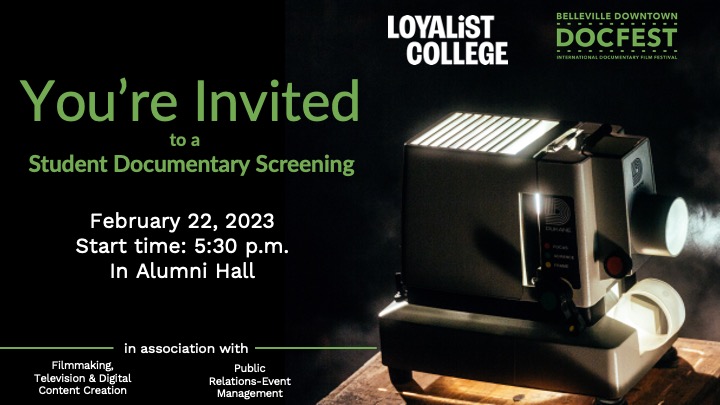 FREE!
Join us Wednesday, February 22nd at Loyalist College to screen student-produced documentaries as part of our 10th year working collaboratively with Filmmaking, Television, and Digital Content Creation, and Public Relations Event Management students.
The screening provides an opportunity for the public to see the hard work of Loyalist College students who have created these short documentary films that showcase their creativity, storytelling skills, and technical abilities. Local filmmakers will provide live feedback and select the top four films to screen at the festival. This year's judges are Naomi Okabe, Ben Quaiff, and David Rendall.
When: Wednesday, February 22, 2023, starting at 5:30 p.m.
Where: Alumni Hall, Loyalist College, 376 Wallbridge Loyalist Road.
2023 Festival Passes are on sale now!