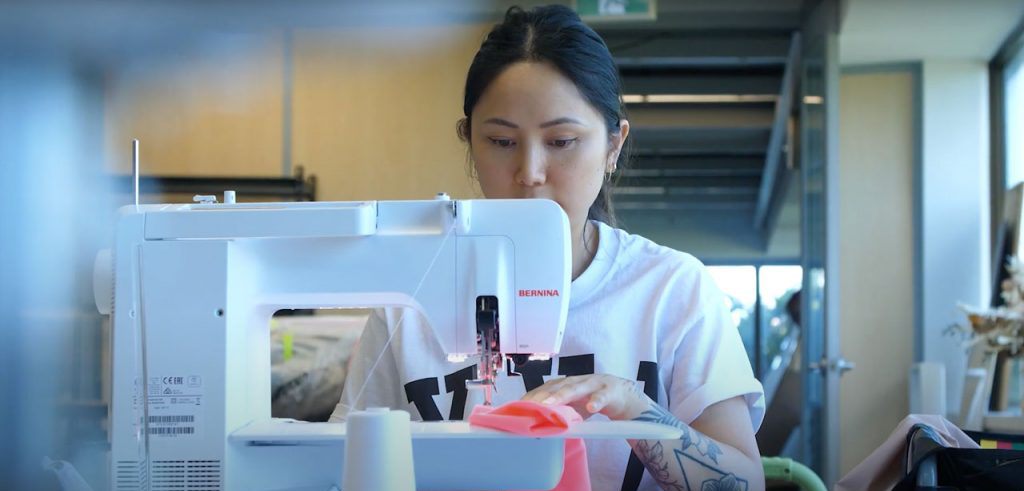 Saturday March 19th – Threads of Love wins both 2022 Audience Choice Awards
The results are in! Drum roll please…
Congratulations to Threads of Love on winning both the Belleville Downtown DocFest 2022, Audience Choice Award for Best Local Film, and the Audience Choice Award for Best Canadian Film. We're thrilled to name this fantastic film that premiered at DocFest 11th Annual as our dual award winner!
Threads of Love is a short documentary directed by Amy Chyan about Tina Nguyen and her fast-growing, handmade scrunchie business XXL&CO in Belleville, ON. It takes us inside this vibrant family business and highlights acts of service, the love language of Tina's East Asian parents. Amy Chyan is a Toronto-based journalist and filmmaker who has worked for Vice, CBC and NBC News.
We hope you enjoyed the film festival this year. We're gratified by the support from the community, especially during these difficult times. You make DocFest possible and we would love to hear your feedback on our 11th Annual Festival. Please share your thoughts with us here. See you next year!
SIgn up for news and follow @DowntownDocFest (new window) on Facebook to catch the Q&A with the 2022 Award Winner.