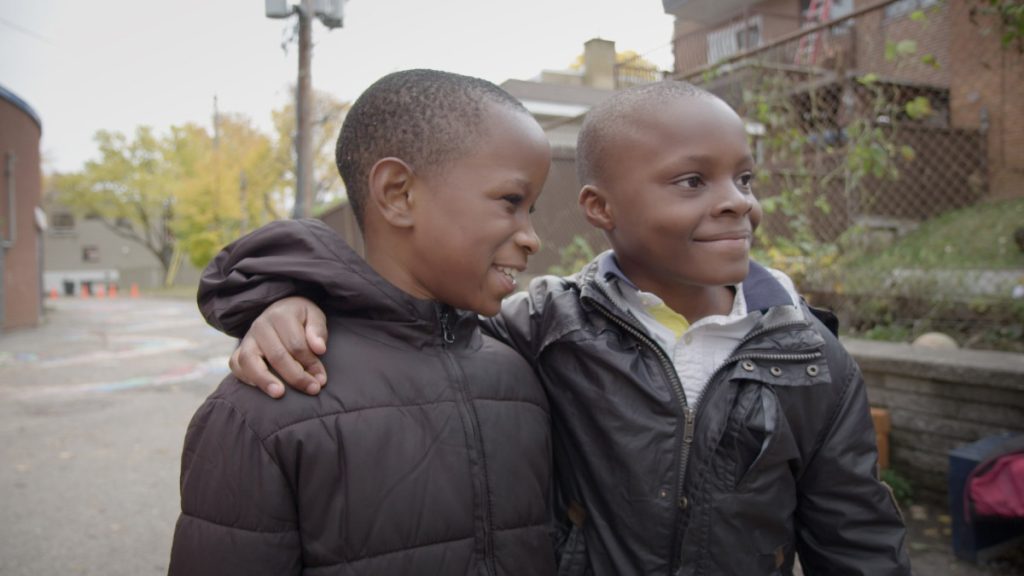 Unspoken Tears (Trauma Through Words)
Despite their young age, some Quebec schoolchildren have already experienced unspeakable horrors. Like their classmates, they're learning to read and write, but, as refugees who've fled war and violence in their homelands, they must also readjust to normal life.
Garine Papazian-Zohrabian, a psychologist specializing in conflict-related trauma, carries the memory of the Armenian genocide and the Lebanese Civil War, which she experienced for 15 years. Today, she trains Quebec schoolteachers to address the psychosocial issues of refugees arriving in their classrooms.
Filmmaker Hélène Magny discreetly observes the children's gradual adaptation and the work of this inspiring trainer as her film serves to pay tribute to the admirable resilience and survival strategies of these "small adults,"
Director Hélène Magny offers an intimate portrait of the young kids who have to re-learn what it means to be a child again at the same time that their classmates simply have to learn how to read and write. Pat Mullen, October 5, 2022, POV Magazine
Director
Hélène Magny
Languages
French (with subtitles in English)
Film Details
2022, 75 min
Canada