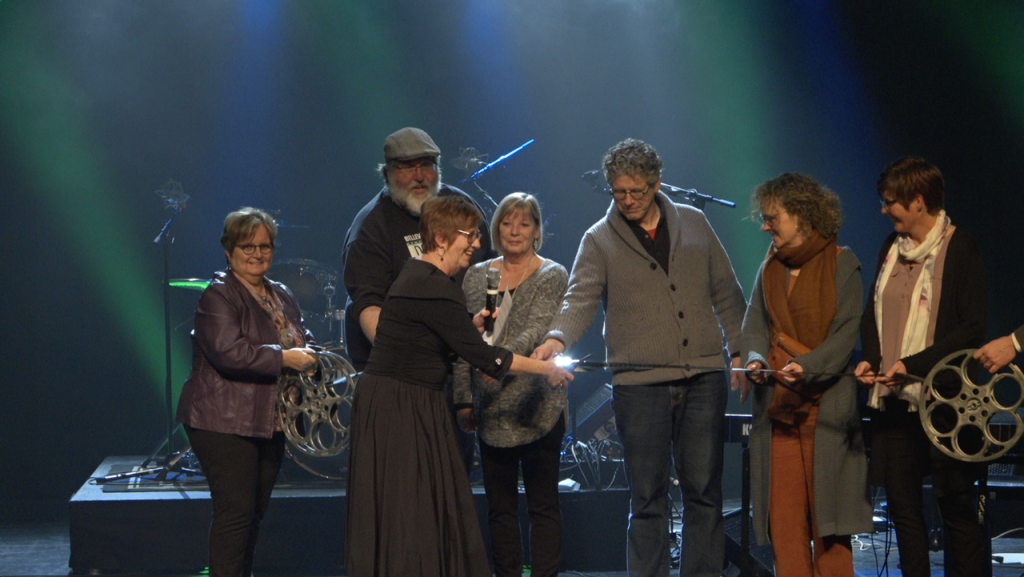 We're beyond excited to begin the 11th Annual Belleville Downtown Docfest!
Join us for our annual gala film and concert – as we kick-off the Festival with a knockout music doc Rockfield: The Studio on the Farm followed by a virtual performance by the band, Four Lanes Wide – all starting at 7pm tonight.
Lots of other great films like We Were Once Kids and the hilarious Alien on Stage are also available tonight as part of the kick-off first night of the Festival. Check out the complete Film Schedule on the Virtual Festival page.
Find out more about the Gala here
The 2022 Virtual Festival page is available for you to plan your complete festival experience, and to browse the film schedule and all the films – the Virtual Festival page is the portal you'll use to stream the festival films at home during the festival (March 4-13, 2022).
One big advantage of a virtual festival is that you have lots more time to watch great films and you get to organize your own viewing schedule. You have 72 hours to start watching a film once it's available and 24 hours to finish viewing it.
We can't wait until we can gather again as a community to enjoy films and music in the cinemas we love – for now we're thrilled to present our 11th Annual Festival virtually and we look forward to seeing you all in person as soon as we all can!
Virtual Festival, Stream Films, Get Single Tickets.
Browse the complete, Official Selection of films for the 11th annual Belleville Downtown DocFest published for you to preview and to make your own picks for what we are sure will be your new favourite documentaries!
Get your Festival Passes and Ticket Packs online here.
2022 Festival Tickets and Passes are on Sale!