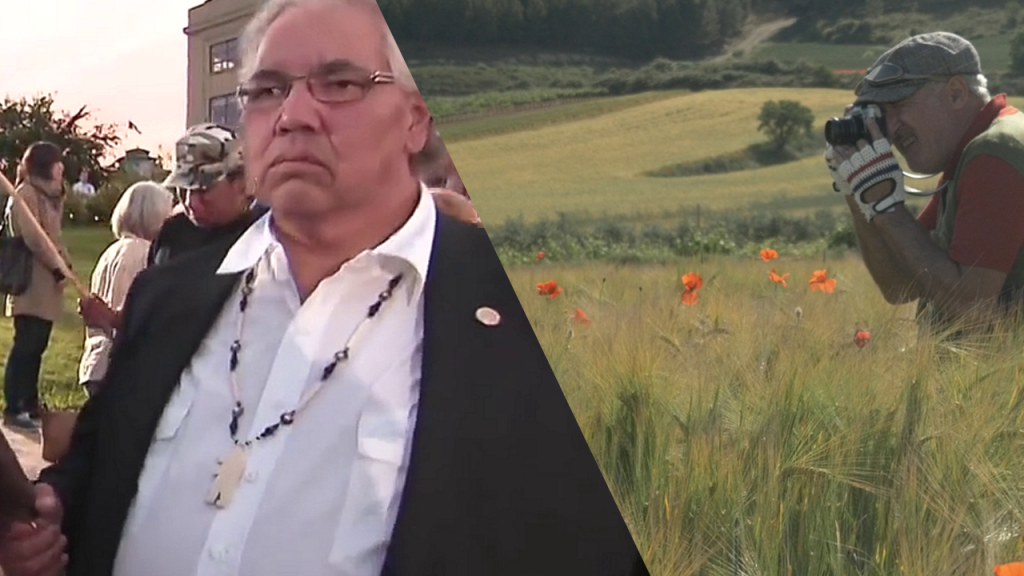 Sunday March 6th – An evening at home with films celebrating Indigenous culture, empathy and life on two wheels
Tonight's films tell a range of stories about the young and old, from Belleville to Montreal and beyond and from the revelation of the meaning of life through cycling (The Soul of a Cyclist), to a powerful short film, Honour to Senator Murray Sinclair (TIFF 2021, Canada's Top Ten Shorts) that reminds us to honour the lives and legacies of the tens of thousands of Indigenous children taken from their homes and cultures, and leaves us with a profound feeling of hope for a better future.
Cuban Dancer tells the story of a 15-year-old who moves from Cuba to Florida where, homesick, he needs to learn a new language and internalize a new culture in order to pursue his dream of becoming a successful dancer.
100UP shows us people over 100 years of age who have seen world history unfold through a century of wars, technological and cultural upheaval, through love and loss. These centenarians from around the world still face each day with joy and anticipation.
Who hasn't seen the Christmas light display that illuminates Downtown Belleville during the holiday season? In Thy Dark Streets Shineth shows how some brave and generous friends and family members turned their grief for two boys who died on Christmas Eve about 60 years ago into a festival of lights every Christmas.
Saturday Night shows us the lives of people who have adopted Montreal as home. They chose the city for different reasons but they get together to celebrate their affection for it through dance and comradery.
Opening Gala
We hope you enjoyed the Opening Gala music doc Rockfield: The Studio On the Farm and the music performance by Four Lanes Wide. Don't worry if you missed it – the Gala film and music are available until Monday March 7th at 9pm. Watch the Virtual Screening for the Gala (new window), or view all the Virtual Screenings at the Virtual Festival page.
Virtual Festival, Stream Films, Get Single Tickets.
Get tickets and Passes
Browse the complete, Official Selection of films for the 11th annual Belleville Downtown DocFest. And when you are ready, choose a ticket pack for watching what we are sure will be your new favourite documentaries!
Get your Festival Passes and Ticket Packs online here.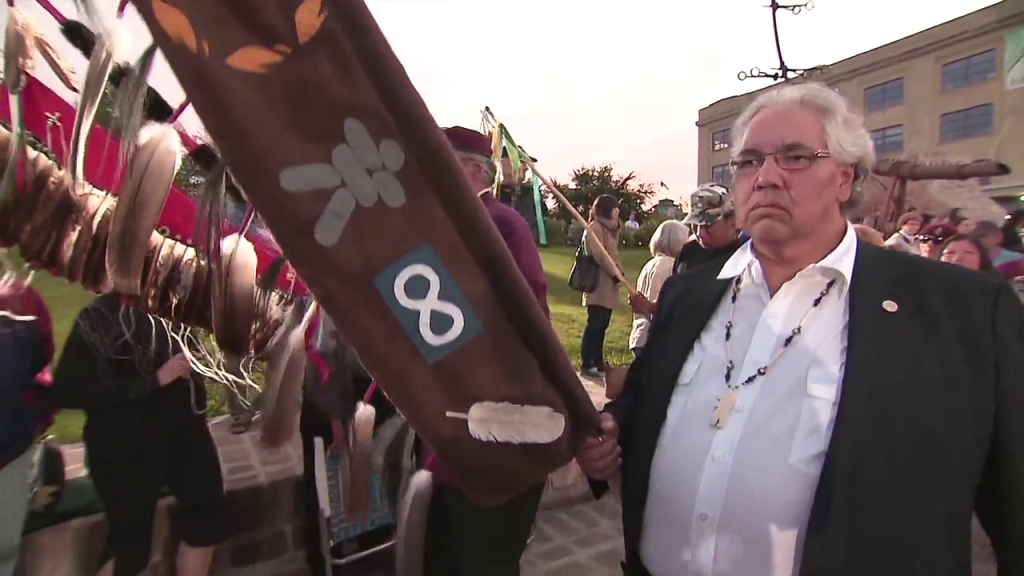 Directed by one of Canada's most distinguished filmmakers, Alanis Obomsawin, member of the Abenaki Nation and a director and producer with the National Film Board of Canada – Honour to Senator Murray Sinclair is Ms. Obomsawin's 53rd film and premiered as part of the Toronto International Film Festival, as part of its special Celebrating Alanis retrospective.
We meet the interesting and often quirky individuals who share their common passion, but The Soul of a Cyclist digs deeper into larger issues such as the importance of friendship, love of the natural environment, the value of minimalism and craftsmanship. Ultimately, Nuno Tavares's documentary makes us think about how to live a happier and more meaningful life.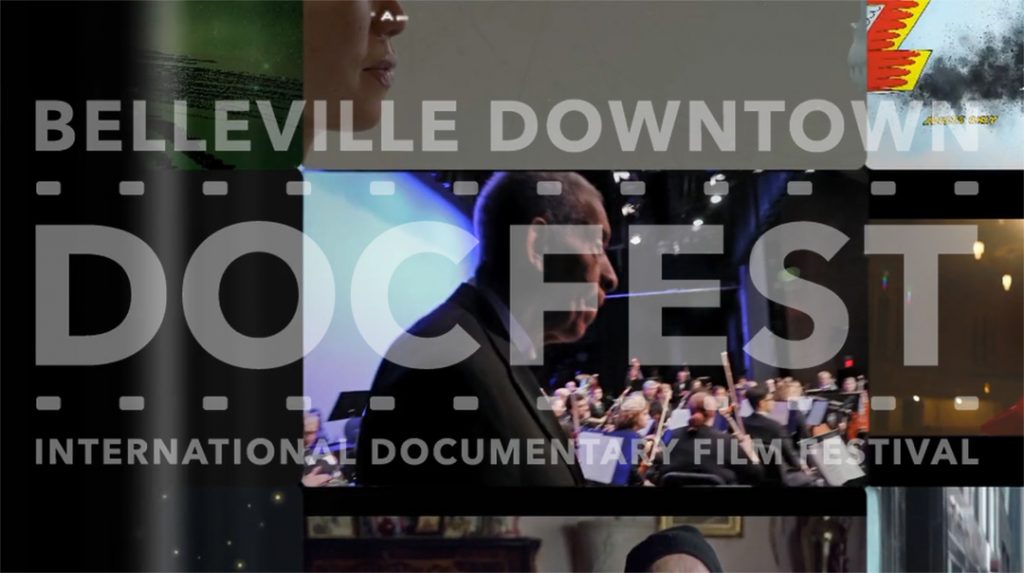 We're thrilled to announce that our full slate of films and the 2022 schedule are available! Browse the 50+ docs, watch the trailers and plan your festival experience at the Virtual Festival page.
Films will be released to watch for three days on a staggered schedule during the Festival from Friday March 4th through Sunday March 13th.
Read this overview on how to watch the movies.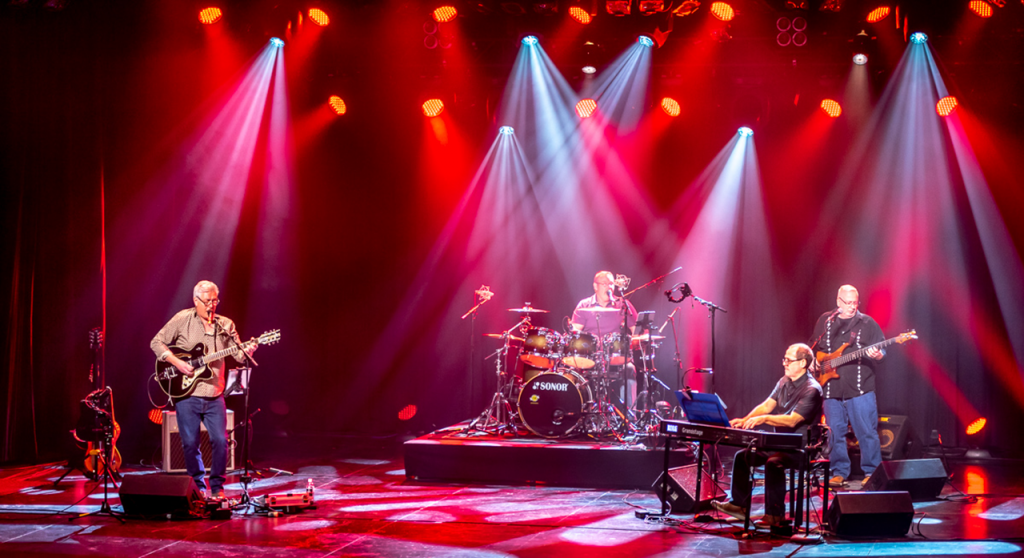 The Gala Feature and Concert is available to stream (new window) until Monday March 7th at 9pm!
We were proud to kick-off the the 11th Annual Belleville Downtown Docfest with the feature music doc Rockfield: The Studio on the Farm followed by a virtual performance by the band, Four Lanes Wide
Get your Tickets before Monday March 7th at 9pm to watch it all from the comfort of your home.
2022 Festival Tickets and Passes are on Sale!